I've cooked bacon a couple of mornings this week (on the stove) in my new Sportsman fryer, but this is the first time to use it for what it was designed for ... Frying fish on the Sportman's grill. The fryer has significant pitting, I've got my fingers crossed the pits will fill in with oil from all of the fish I plan on frying.
First up: hush puppies. (Lesson learned with the fryer. I got the oil too hot and the hushpuppies were burned on the outside by the time they were done of the inside. They still tasted good!)
Then I threw 3 flounder filets and 2 catfish filets in there ...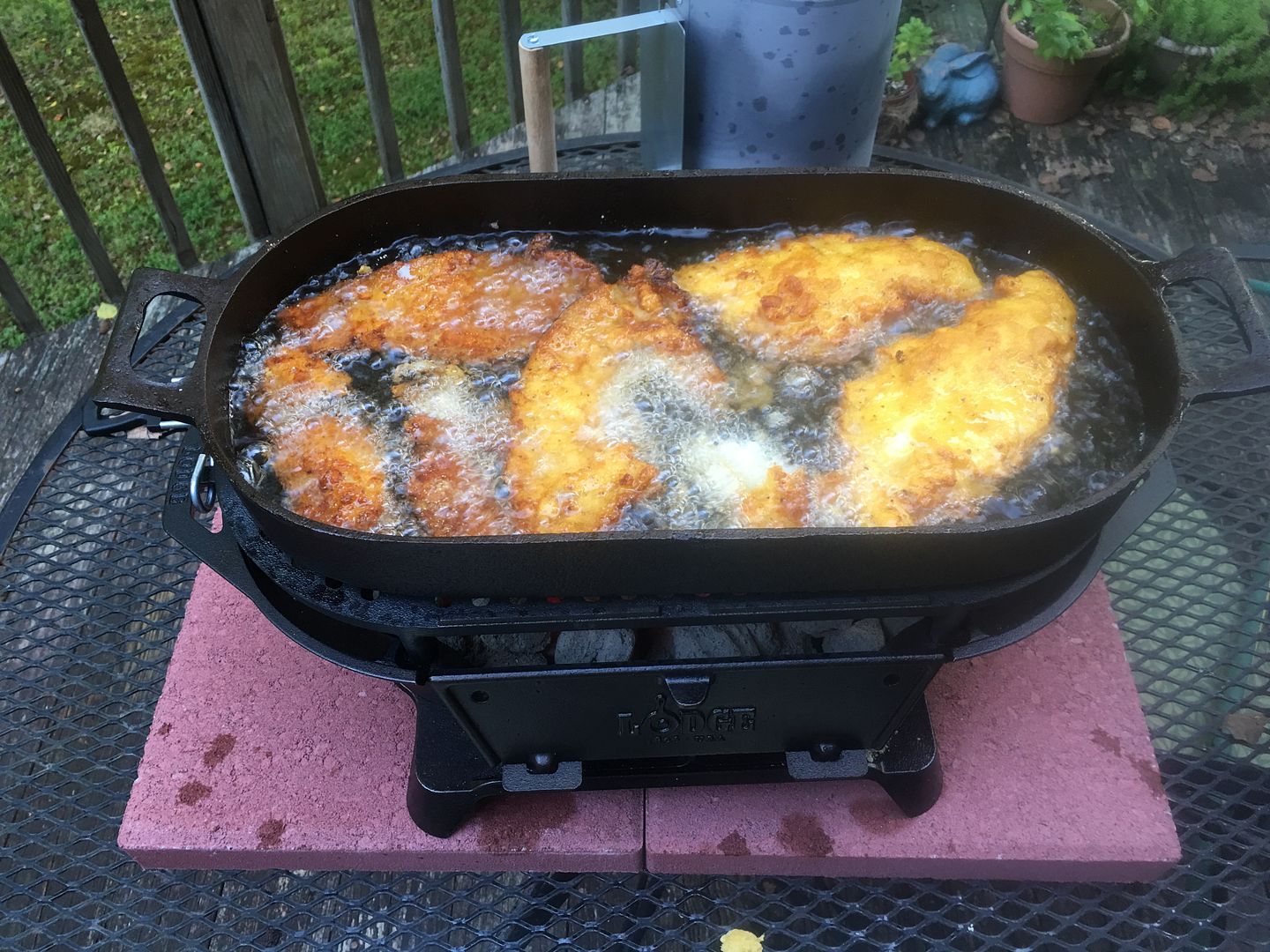 Then, while the fish were sitting for a couple of minutes, I threw some squash on there ...
I also made some potatoes (in the oven) ... (This is actually a picture from earlier this week. It's a new recipe and I liked it so much, I made it twice this week!)