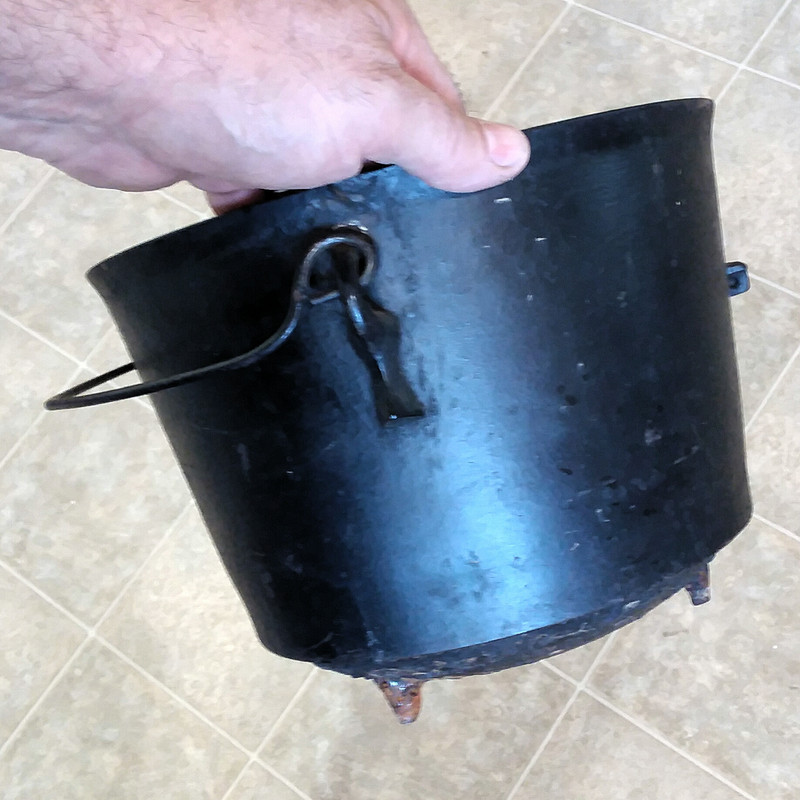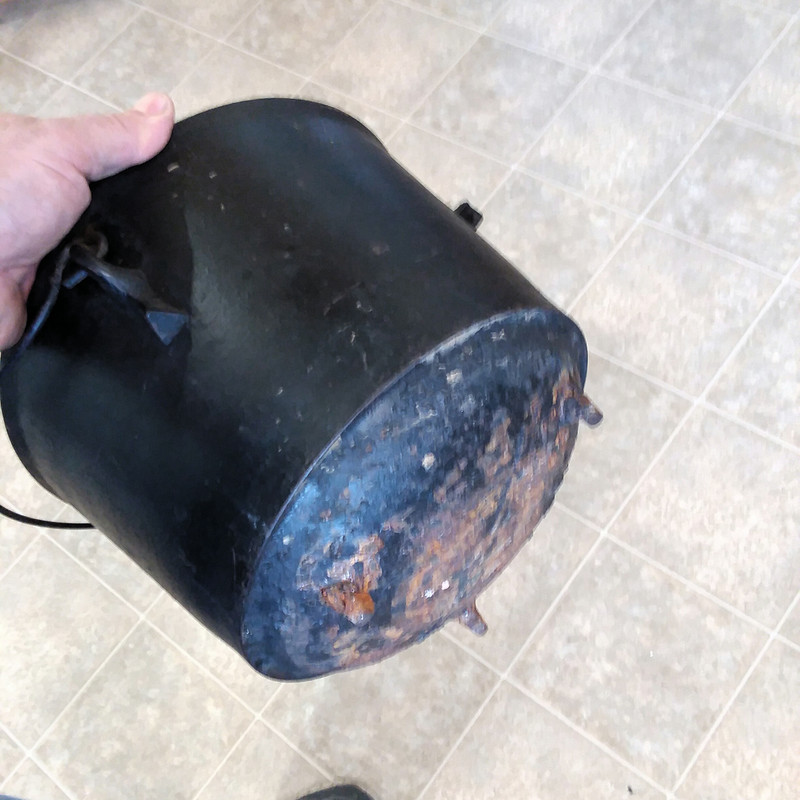 Found this 2 gallon gate marked pot recently, seems in pretty good shape but is missing the tilt ring. Anybody have one, could you please measure the diameter of the ring? I would like to find a replacement as close to the correct size as possible.
I hope my image posting is correct, I haven't used Postimage in a while.
And sorry for the crummy phone photos, they looked better on the phone.