I bought a CI dutch oven/outdoor dutch from Harbor Freight about a month ago. I really liked that lid was almost flat and could be used as an extra skillet on it's own.
http://www.harborfreight.com/12-inch...ven-44705.html
I know it's a cheap alternative to Lodge etc., but should it be so much of a rust bucket?
I tried burning the "cosmoline" from the thing in the oven, when it looked clean, I seasoned the thing with grapeseed oil and then re-seasoned for the second time. When I tried using it, there was a layer of goo like substance at the bottom of the pot. I am assuming I went with too much of oil and should have turned it over upsidedown to avoid pooling.
So I put it into the oven again on cleaning cycle. Too bad I didn't think of taking pictures, but both the pot and the lid came out very rusty in some spots. I tried scrubbing it with potato and salt, not very helpful, switched to HD wire scrubber and baking soda. It cleaned of the most of rust and resesoned the pot, this time with coconut oil. After it cooled off I tried wiping access of the oil from the inside of the pot and got very rusty looking paper towels. Tried it for the second time, same orangy deposit, only a bit lighter color.
[IMG]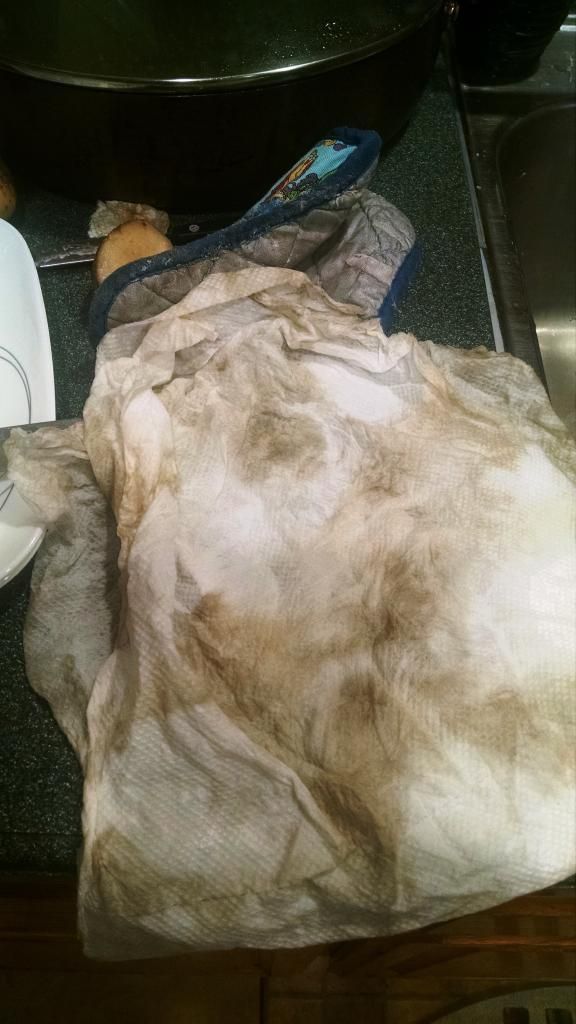 [/IMG]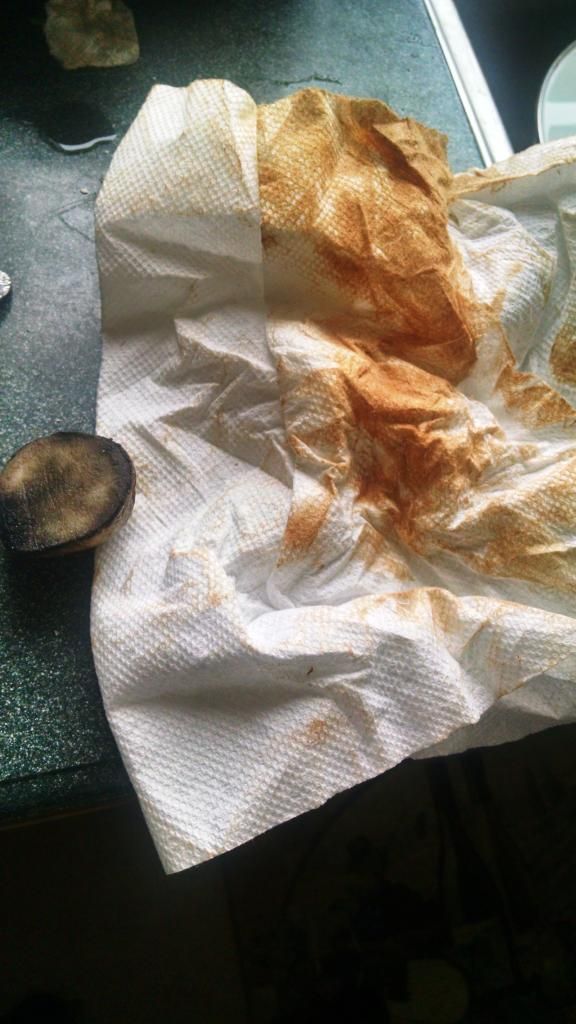 Am I doing something/everything wrong?
Should I try electrolysis, or just make a literally "rusty" flower pot out of it and buy a Lodge?
Thanks,