I also read on a vintage Wagner Ware corn bread muffin pan back label that they use to lacquer as a rust preventative.
Do you CI guys get this random dot seasoning pattern? Neat looking.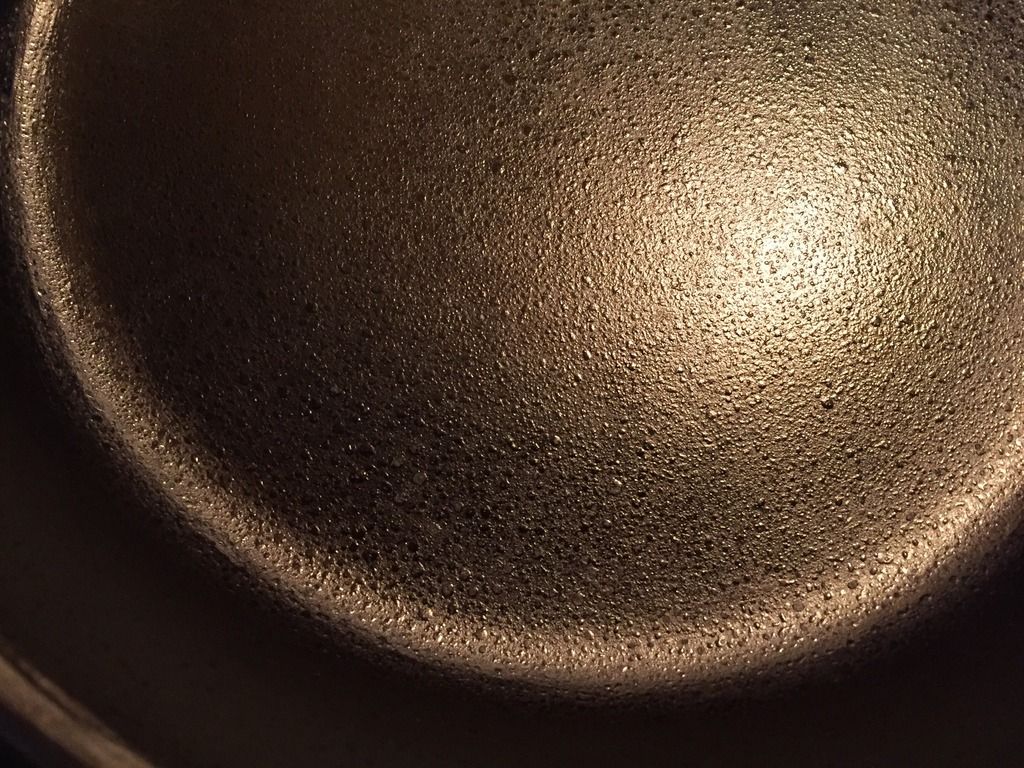 The seasoning has polymerized and it is pretty hard. I tested it at 450-500F no smoke using a infrared temperature heat gun.