Hi all!
This is my favorite and probably most used piece of cast iron, I believe it is called a pancake griddle. It measures just shy of 9" diameter, 13" long including the handle. It has an inset heat ring that is complete all the way around (no gaps in it), and a gate mark that barely shows through on the cooking side. The underside holds very few clues as to it's origin, there are no makers marks or logos. There is what looks like a "filled zero", (for lack of a better description) that is opposite the handle side. I am not sure if you would call this the 12 o'clock position or the 6 o'clock position, but it is away from the handle. The handle is flat on the underside, with no grooves or finger indents, and no reinforcement where it meets the body of the pan. There are no dots or any other marks on the underside that I can find. There is a distinct lip around the outside edge of the pan.
On the top side, there is only a 7, which is on the handle. The 7 measures about 5/8" tall.
I am thinking that this is an economy/store brand piece that was produced around 1905 - 1920, but I am basing that on the gate mark and the inset heat ring only. I really don't have a clue!
Anyway, here's pix: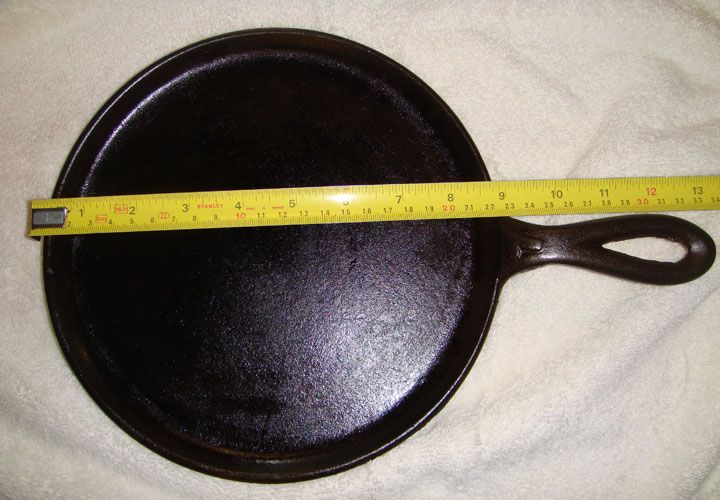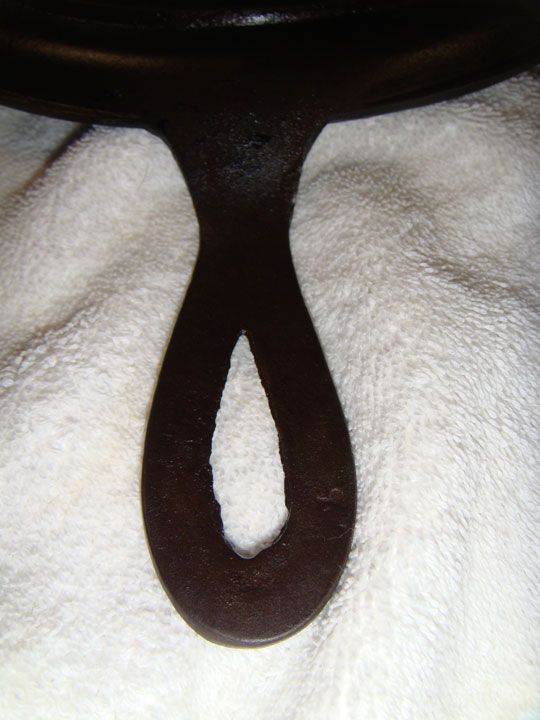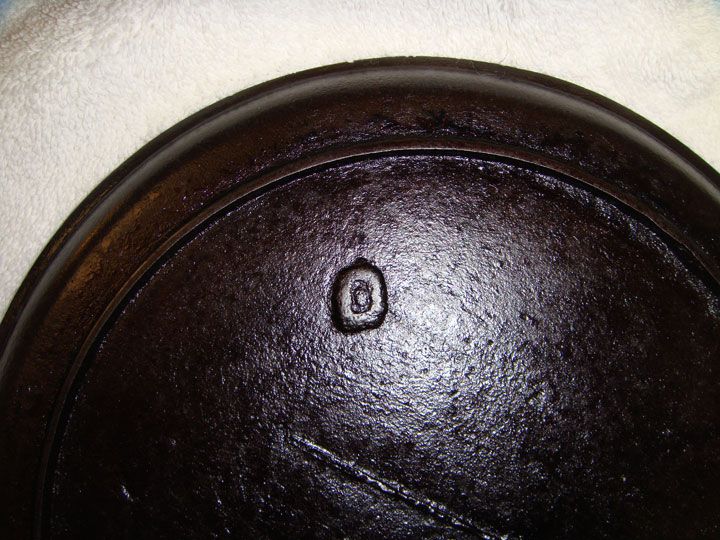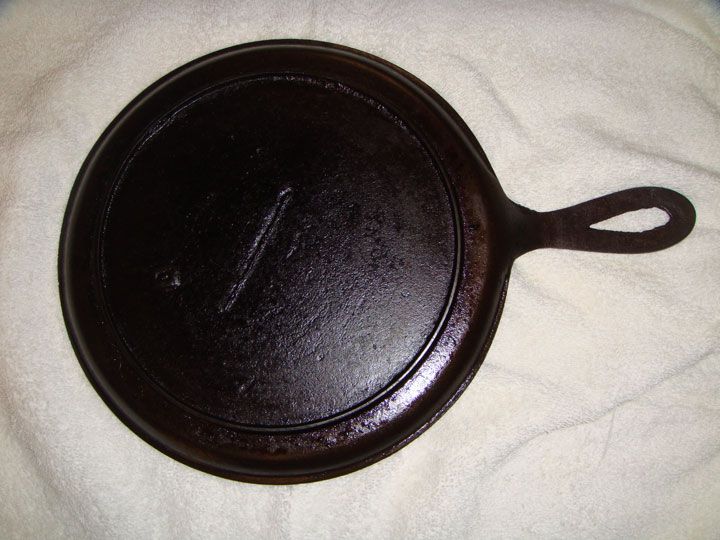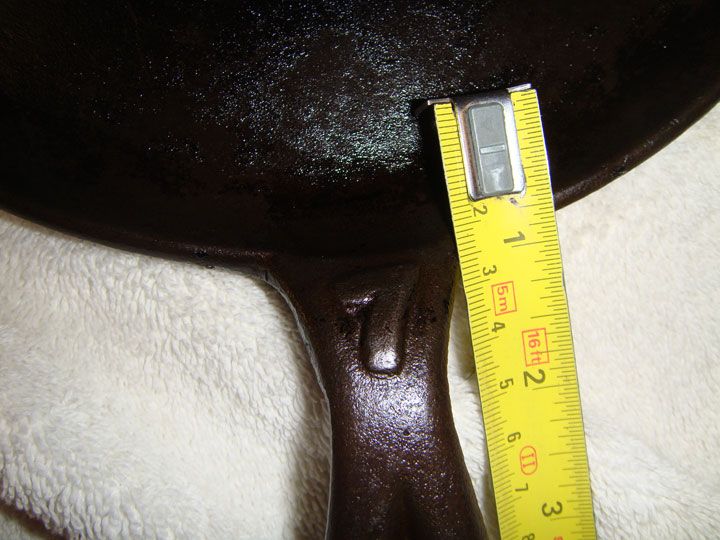 I would love to know a little more about the history/age of this pan, just to satisfy my own curiosity. Any input is appreciated! Thank you in advance!
~ Ash